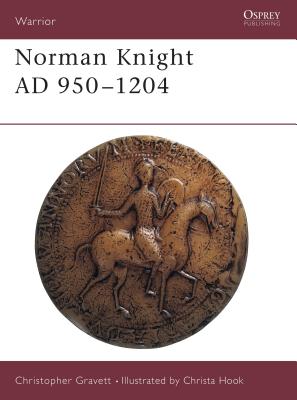 Norman Knight Ad 950-1204 (Paperback)
Osprey Publishing (UK), 9781855322875, 64pp.
Publication Date: March 25, 1993
Description
Throughout the 11th and 12th centuries the Norman knight was possibly the most feared warrior in Western Europe. He was descended originally from the Vikings who had settled in Northern France under their leader Rollo in or around 911 at the behest of Charles the Simple and throughout the following centuries they remembered and built on their warlike reputation. This book shows how their military prowess was renowned throughout the known world and resulted in Normans conquering Sicily in 1060 and England in 1066, as well as participating in many important battles in Italy and playing a major part in the First Crusade.
About the Author
Chris Gravett is a former Senior Curator at the Royal Armouries, Tower of London, and a recognised authority on the arms, armour and warfare of the medieval world. He has worked as an advisor for numerous TV and film productions, and has written many books for Osprey. He currently works as a curator at Woburn Abbey, Bedfordshire.
Advertisement