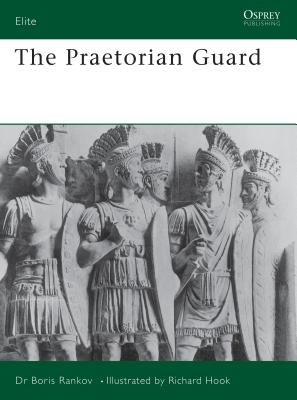 The Praetorian Guard (Paperback)
Osprey Publishing (UK), 9781855323612, 64pp.
Publication Date: January 27, 1994
Description
The Praetorian Guard of Imperial Rome was the power behind the throne, with the ability to make or break an emperor. As the main body of troops in Rome, they were the emperor's instrument to discourage plotting and rebellion and to crush unrest. The emperor's most immediate line of defence, they could also be his most deadly enemies. This book details the organization, dress and history of the Praetorian Guard from the time of the late Republic to the Guard's effective destruction at the battle of Milvian Bridge in AD 312. Numerous illustrations vividly depict the uniforms and weaponry of this elite fighting unit.
About the Author
Dr Boris Rankov was born in 1954 and studied Classics and Ancient History at Oxford, where he also wrote his doctoral thesis on Roman military staff officers. He has held a Research Fellowship at Oxford and lectureships in the United States and Western Australia. While at Oxford, he rowed in six winning Boat Race crews and has, since 1988, been one of the rowing masters on the reconstructed Greek trireme Olympias. He is joint author of a forthcoming study on Roman military intelliegence, and is currently Lecturer in Ancient History at Royal Holloway and Bedford New College, University of London.
Advertisement