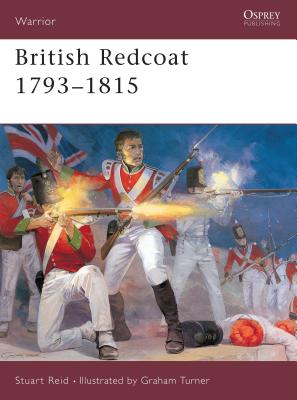 British Redcoat 1793-1815 (Paperback)
Osprey Publishing (UK), 9781855325562, 64pp.
Publication Date: July 15, 1997
* Individual store prices may vary.
or
Not Currently Available for Direct Purchase
Description
In 1783 the British army struggled home from North America in a shattered condition. It had acquitted itself well, but its regiments were now woefully understrength, and it was not until 1789 that they were again fit for service. Little more than three years later, Republican France declared war, and, apart from two short periods, the army was to be heavily engaged around the globe for the next 23 years. Beginning where Warrior 19 British Redcoat 1740-93 ends, Stuart Reid shows how the army was re-organised, re-equipped, re-trained and led from the bitter struggle in the West Indies to the final reckoning at Waterloo during the NApoleonic Wars (1799-1815).
About the Author
Stuart Reid was born in Aberdeen in 1954. His lifelong interest in military history has led to a longstanding involvement in historical re-enactment, which has broadened into work as a military advisor-cum-troop-instructor for film companies. His previous titles for Osprey include a three-volume work in the Men-at-Arms series on King George's Army 1740-1793 and Warrior 21 Highland Clansman 1689-1746.
Advertisement