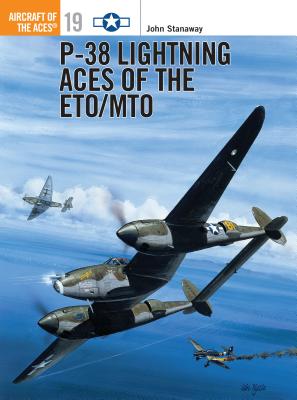 P-38 Lightning Aces of the Eto/Mto (Paperback)
Osprey Publishing (UK), 9781855326989, 100pp.
Publication Date: June 5, 1998
Description
The P-38 made its combat debut in Europe in mid-1942, the first American fighters being flown to the UK before heading further east to Twelfth Air Force units in North Africa. Its service in this theatre, and later over the heartland of Germany itself, earned the P-38 the nickname 'der gabelschwanzer Teufel' (the 'fork-tailed' devil). This volume traces the careers of many previously unknown aces within the USAAF in Europe, and helps redress the balance which has in the past seen all the 'glory' for the fighter victories in this theatre shared between the pilots of the P-47 and P-51. Some 17 pilots scored 7 or more kills on the P-38 in the ETO/MTO.
About the Author
John Stanaway has written two best-selling volumes in the Aces series both covering the exploits of the greatest Pacific fighter of them all, the P-38 Lightning. He is also an official historian of the National P-38 Pilots' Association.
Advertisement