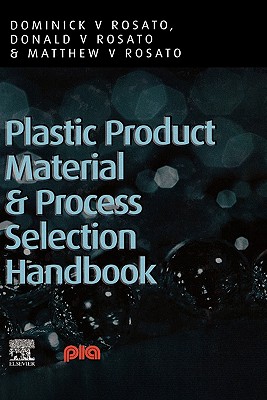 Plastic Product Material and Process Selection Handbook
Paperback

* Individual store prices may vary.
Description
This book is for people involved in working with plastic material and plastic fabricating processes. The information and data in this book are provided as a comparative guide to help in understanding the performance of plastics and in making the decisions that must be made when developing a logical approach to fabricating plastic products to meet performance requirements at the lowest costs. It is formatted to allow for easy reader access and this care has been translated into the individual chapter constructions and index.
This book makes very clear the behaviour of the 35,000 different plastics with the different behaviours of the hundreds of processes. Products reviewed range from toys to medical devices, to cars, to boats, to underwater devices, containers, springs, pipes, aircraft and spacecraft. The reader's product to be designed and/or fabricated can be directly or indirectly related to plastic materials, fabricating processes and/or product design reviews in this book.
Elsevier Science, 9781856174312, 618pp.
Publication Date: September 1, 2004