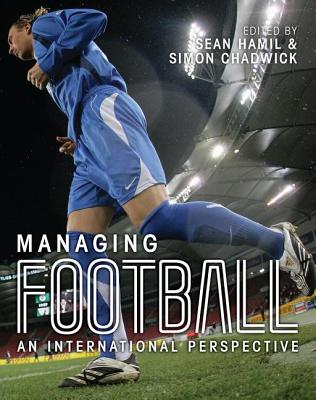 Managing Football (Paperback)
Routledge, 9781856175449, 489pp.
Publication Date: October 1, 2009
Other Editions of This Title:
Hardcover (8/29/2017)
* Individual store prices may vary.
Description
Managing Football is the first book to directly respond to the rapid managerial, commercial and global development of the sport and offers a thorough analysis of how the football industry can meet the challenges that flow from these developments.
Expertly edited by two well known specialists in football business management, it draws together the work of a world-class contributor team to form a comprehensive analysis of the most important issues facing the managers of football businesses across the world.
The cutting edge analysis examines all the important business challenges in the football industry and the management of football businesses and covers all of the key football markets including England, Spain, France, Italy, Germany, Australia, North America, China, South Africa, South Korea, the Netherlands & Belgium, and Mexico.
Managing Football is simply a must-read for anyone studying or working in football business management and is set to be an important landmark in this rapidly moving and globally expansive field.
About the Author
Sean Hamil is a lecturer at Birkbeck College, University of London, UK. Simon Chadwick is Professor of Sport Business Strategy and Marketing, Coventry University, UK.