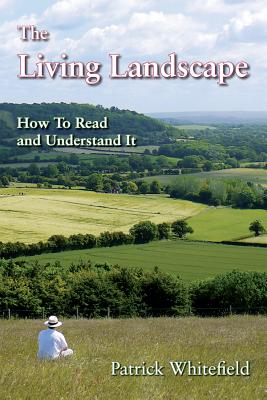 The Living Landscape
How to Read and Understand It
Paperback

* Individual store prices may vary.
Description
Patrick Whitefield shares a lifetime's knowledge of the myriad interactions that go to make up the fascinating and varied landscapes we see all around us. He will inspire you to reconnect with the land as a living entity, not a collection of different scenery, and develop an active relationship with nature and the countryside.
The Living Landscape opens with a chapter on how to go about reading the landscape. The following chapters then go on to look in detail into landscape formation, from rocks, through soil, to vegetation, and the intricate web of interactions among plants, animals, climate, and people that makes the landscape around us. Each chapter is interspersed with diagrams, sketches, and notes that Patrick has taken over two decades of living and working in the countryside.
This book invites you to engage actively with nature and experience it firsthand. Understanding how landscapes evolve is a useful skill for landscape designers, gardeners, and farmers large and small, but it is also a life-enhancing skill all of us can enjoy. Whitefield offers us the enduring pleasure that costs nothing and yet offers everything.
Permanent Publications, 9781856230438, 333pp.
Publication Date: January 11, 2010
About the Author
Patrick Whitefield is a permaculture teacher, writer, designer, and consulting editor for Permaculture Magazine. He is the author of the mini-classic Permaculture in a Nutshell, which has been translated into four languages, as well as The Earth Care Manual, The Living Landscape, How To Make a Forest Garden, and Tipi Living.