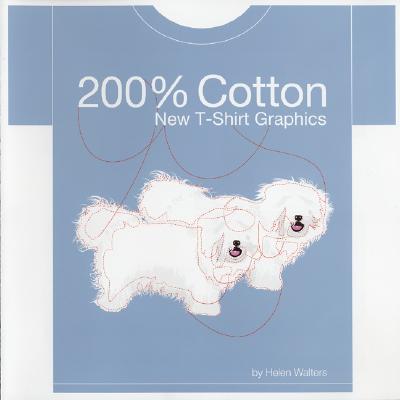 200% Cotton (Paperback)
New T-Shirt Graphics
Harper Design, 9781856694001, 144pp.
Publication Date: November 9, 2004
* Individual store prices may vary.
Description
More than a cheap article of clothing, the T-shirt is a portable personal ad, its wearer declaring their political/musical/social affiliations for the world to see.
Since the Sixties, the T-shirt has provided a forum for expression where anti-war slogans mixed with early counter-culture classics such as 'Keep on Truckin'', and tie-dye mingled with the debut of that hardy perennial, the tour T-shirt – album cover graphic on the front, venue details listed on the back. This book reflects the diverse and rich graphic culture that has arisen from the medium, considering its use in areas such as music, politics and fashion.
Music has had a lasting relationship with the T-shirt, which has proved almost as enduring a medium for music-related graphic design as the album cover. Design companies such as Mo Wax, Intro, Stylorouge and Designers Republic have comprehensive back catalogues of cool T-shirts that not only reflect the spirit of a particular band but also the spirit of a particular time.
Equally, however, politics and high fashion use the T-shirt as a medium for expressing a particular message. Katherine Hamnett famously used T-shirts to oppose Pershing missiles, while Greenpeace, Amnesty International and similar organizations highlight their causes through T-shirt graphics.
Fashion designers such as Stella McCartney and Savage use memorable graphics on T-shirts as an integral part of their range, while T-shirts are also a core part of the business of surf and skateboard companies such as Mambo and Fuct. Equally, however, graphic designers such as Tom Hingston and Product 250 are expanding into creating designs specifically for T-shirts.
About the Author
Helen Walters is based in New York where she is editor-in-chief of the online creative magazine, idanda.net. She was previously a features editor for Creative Review magazine in the UK, she is currently its contributing editor. She is the author of 100% Cotton: T-Shirt Graphics and co-author, with Liz Faber, of Animation Unlimited: Innovative Short Films since 1940.
or
Not Currently Available for Direct Purchase