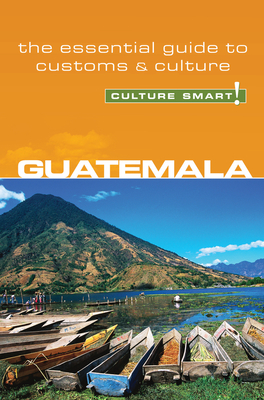 Culture Smart! Guatemala: A Quick Guide to Customs and Etiquette (Paperback)
A Quick Guide to Customs and Etiquette
Kuperard, 9781857333480, 168pp.
Publication Date: June 5, 2007
Description
Culture Smart provides essential information on attitudes, beliefs and behavior in different countries, ensuring that you arrive at your destination aware of basic manners, common courtesies, and sensitive issues. These concise guides tell you what to expect, how to behave, and how to establish a rapport with your hosts. This inside knowledge will enable you to steer clear of embarrassing gaffes and mistakes, feel confident in unfamiliar situations, and develop trust, friendships, and successful business relationships. Culture Smart offers illuminating insights into the culture and society of a particular country. It will help you to turn your visit-whether on business or for pleasure-into a memorable and enriching experience. Contents include * customs, values, and traditions * historical, religious, and political background * life at home * leisure, social, and cultural life * eating and drinking * do's, don'ts, and taboos * business practices * communication, spoken and unspoken.
About the Author
Lisa Vaughn is an American social psychologist. While gaining her Ph.D. from the University of Cincinnati, she trained in group interaction and relationships, organizational development, teacher-learning processes, and women s studies. Applying these disciplines to cultural studies especially with Latino populations she developed and led university study abroad programs to Guatemala from 2001 to 2005. She has lived and traveled in Guatemala for extended periods over the last six years, and has adopted a Guatemalan Mayan son. She is currently Associate Professor of Pediatrics at University of Cincinnati College of Medicine."
Advertisement