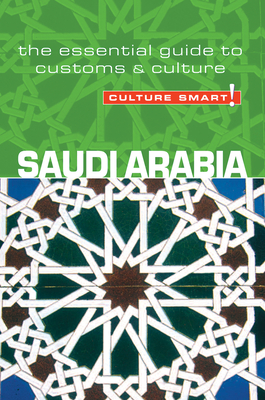 Saudi Arabia - Culture Smart! (Paperback)
The Essential Guide to Customs & Culture
Kuperard, 9781857333510, 168pp.
Publication Date: June 1, 2008
* Individual store prices may vary.
Description
Culture Smart! provides essential information on attitudes, beliefs and behavior in different countries, ensuring that you arrive at your destination aware of basic manners, common courtesies, and sensitive issues. These concise guides tell you what to expect, how to behave, and how to establish a rapport with your hosts. This inside knowledge will enable you to steer clear of embarrassing gaffes and mistakes, feel confident in unfamiliar situations, and develop trust, friendships, and successful business relationships. Culture Smart! offers illuminating insights into the culture and society of a particular country. It will help you to turn your visit-whether on business or for pleasure-into a memorable and enriching experience. Contents include: * customs, values, and traditions * historical, religious, and political background * life at home * leisure, social, and cultural life * eating and drinking * do's, don'ts, and taboos * business practices * communication, spoken and unspoken
About the Author
Nicolas Buchele grew up in Hamburg and was educated at University College London, where he graduated with first-class honors in English Language and Literature. He left Europe in 1997 to work as a journalist in Asia. In 2003—04, he was chief sub-editor at Arab News in Jeddah, Saudi Arabia. He has published articles on subjects ranging from Henry James' late novels to car launches in Lebanon. He now lives in Bangkok, Thailand, where he works for Korea's largest-circulation newspaper, the Chosun Ilbo.
Praise For Saudi Arabia - Culture Smart!: The Essential Guide to Customs & Culture…
"Culture Smart has come to the rescue of hapless travellers." —Sunday Times Travel