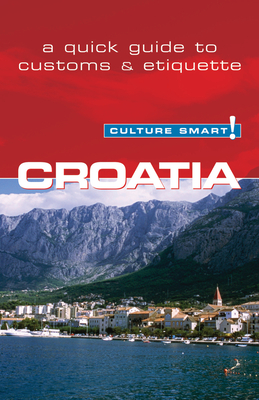 Culture Smart! Croatia: The Essential Guide to Customs & Culture (Paperback)
The Essential Guide to Customs & Culture
Kuperard, 9781857334593, 168pp.
Publication Date: June 3, 2008
Description
Culture Smart provides essential information on attitudes, beliefs and behavior in different countries, ensuring that you arrive at your destination aware of basic manners, common courtesies, and sensitive issues. These concise guides tell you what to expect, how to behave, and how to establish a rapport with your hosts. This inside knowledge will enable you to steer clear of embarrassing gaffes and mistakes, feel confident in unfamiliar situations, and develop trust, friendships, and successful business relationships. Culture Smart offers illuminating insights into the culture and society of a particular country. It will help you to turn your visit-whether on business or for pleasure-into a memorable and enriching experience. Contents include: * customs, values, and traditions * historical, religious, and political background * life at home * leisure, social, and cultural life * eating and drinking * do's, don'ts, and taboos * business practices * communication, spoken and unspoken.
About the Author
Irina Ban is a PR agent and consultant specializing in Croatia s hidden destinations, gastronomy, and wines. She has organized trips for journalists and photographers from such diverse publications as GEO, National Geographic, National Geographic Adventurer, Elle, Le Figaro Magazine, the Financial Times, the Guardian, CondeNast Traveller, the Independent, World Atlas of Wines, and Scotland on Sunday. She has contributed to Time Out Visitor s Guide to Croatia, Alistair Sawday s Special Places to Stay in Croatia, and the French travel guides Petit Fute and Hebergement Insolite. Beside travel and tourism, she is interested in cross-cultural projects. In 2004, together with the Croatian Embassy in Brussels, she helped to organize the photographic exhibition Croatian Lighthouses in the Berlaymont building, the first such event to be held by the European Executive. She lives and works in Zagreb."
Advertisement