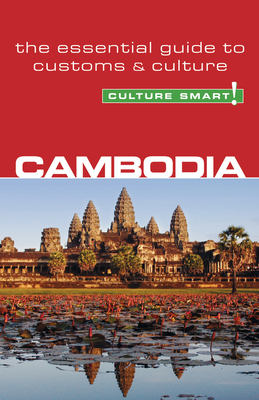 Culture Smart! Cambodia: A Quick Guide to Customs and Culture (Paperback)
A Quick Guide to Customs and Culture
Kuperard, 9781857334715, 168pp.
Publication Date: October 1, 2008
Description
Culture Smart provides essential information on attitudes, beliefs and behavior in different countries, ensuring that you arrive at your destination aware of basic manners, common courtesies, and sensitive issues. These concise guides tell you what to expect, how to behave, and how to establish a rapport with your hosts. This inside knowledge will enable you to steer clear of embarrassing gaffes and mistakes, feel confident in unfamiliar situations, and develop trust, friendships, and successful business relationships. Culture Smart offers illuminating insights into the culture and society of a particular country. It will help you to turn your visit-whether on business or for pleasure-into a memorable and enriching experience. Contents include: * customs, values, and traditions * historical, religious, and political background * life at home * leisure, social, and cultural life * eating and drinking * dos, don'ts, and taboos * business practices * communication, spoken and unspoken.
About the Author
Graham Saunders has a Ph.D in East Asian studies from the University of Hull, England. An Australian by birth, he spent twenty-eight years teaching in East Malaysia and Brunei, and has made numerous visits to the countries of the region, including Cambodia. He then taught in Cyprus for five years before he and his wife, Anne, settled in England, near York. After some part-time university lecturing he retired to run a business specializing in books on Southeast Asia. He is the author of a number of books and articles on the history of this area, including Culture Smart! Indonesia.
Advertisement