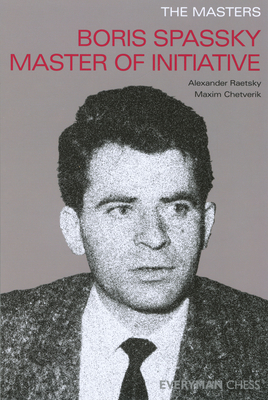 Boris Spassky Master of Initiative (Masters (Everyman Chess)) (Paperback)
Gloucester Publishers Plc, 9781857444254, 160pp.
Publication Date: December 1, 2006
* Individual store prices may vary.
Description
In Boris Spassky Master of Initiative, Alexander Raetsky and Maxim Chetverik look back over Spassky's long and distinguished career to examine how he defeated his long-time adversaries, carefully highlighting his most colourful and celebrated encounters over the chessboard. A deep study of his style and games will entertain and inspire any true chess fan.*Includes Boris Spassky's most brilliant sacrificial games*Ideal for the attack-minded chess player*Perfect for sharpening your tactical ability.
About the Author
Alexander Raetsky is a Russian Grandmaster and an experienced competitor on the chess tournament circuit. He s also a skilled writer and has been a frequent contributor to the famous Russian magazine 64 and the internationally renowned publication New In Chess. His many books for Everyman Chess include Meeting 1 e4, which was very well received by critics and chess players alike.Maxim Chetverik, also from Russia, is an International Master and a renowned openings theoretician. Earlier works for Everyman Chess include Mikhail Tal: Tactical Genius, which he also co-authored with Raetsky."