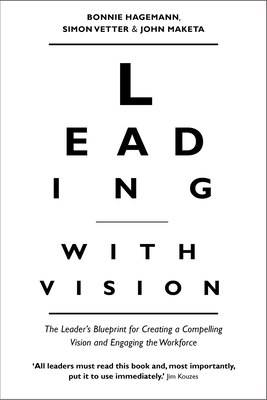 Leading with Vision (Hardcover)
The Leader's Blueprint for Creating a Compelling Vision and Engaging the Workforce
Nicholas Brealey Publishing, 9781857886818, 240pp.
Publication Date: May 16, 2017
* Individual store prices may vary.
Description
What does it mean to lead with vision? In the first book devoted entirely to vision as a key leadership principle, the authors delve deeply into the notion that a compelling vision that motivates and inspires is a true differentiator for organizations that want to hire and retain talent, be more competitive, and thrive in uncertain times. But a compelling vision on its own is not enough, which is why the authors, sought-after leadership development experts globally, provide readers with detailed analysis of the essential things leaders must do to effectively engage the workforce around that vision: embody courage, forge clarity, build connectedness, and shape culture. Leading with Vision draws on quantitative data from the authors' research of over 400 companies supplemented with real-world examples from thoughtful leaders who exemplify the core principles of leading with vision in established companies, including: Olukai, Bumble Bee, Coresystems, Jimbo's, Bunge, and more. The book also includes an actionable blueprint developed by the authors that leaders and their organizations can implement on day one of their journey.

About the Author
Bonnie Hagemann is the CEO of Executive Development Associates, a boutique consulting firm specializing in top-of-the-range executive development. She is called on as a subject-matter expert for the media, including; Forbes, Fast Company, the Wall Street Journal and CNN. Simon Vetter is the CEO of Stand Out International. Originally from Switzerland, he is a behavioral change expert, working with senior executives and leaders to create lasting transformation and has over 20 years of experience in leadership development, executive coaching and management training. John Maketa is a nationally respected thought leader and pioneer in innovative leadership. He is the Vice President of Corporate Development for Performance Assessment Network (PAN) where he leads initiatives designed to develop skills for next generation leaders.