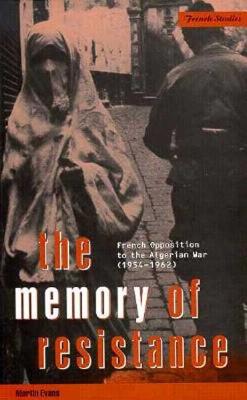 The Memory of Resistance (Hardcover)
French Opposition to the Algerian War (Berg French Studies)
Bloomsbury Publishing PLC, 9781859739228, 256pp.
Publication Date: November 1, 1997
* Individual store prices may vary.
Description
What makes people act against their own national identity?How real are the concepts of nationalism and patriotism? In what ways does the media control our perception of history in the making?This ground-breaking work addresses these important questions through an examination of the Algerian war of 1954-62 and the significant French resistance to their own leaders during the bitter conflict. Through the use of extensive interviews, it provides powerful insights into the clash of values that accompanied the war. In exploring the events and experiences that led a small minority of French people to reject colonialism in the wake of the Algerian conflict, Memories of Resistance focuses on the importance of political allegiances and ideologies, and the motivations for resisting them. The complex issues of identity and shared memory are examined to provide an indispensable analysis of loyalty and self-identity in the wider political context of the world. The book also debates the changing ways in which the media influences perceptions of, and attitudes towards, world events. Third World liberation ideas, personal experiences of French colonialism, memory and the significance of anti-Nazi resistance and political allegiances are all discussed in this wide-ranging and illuminating study.Memories of Resistance represents a major contribution to the theory and practice of oral history, which is fast becoming one of the most popular and dynamic areas of historical research and will be essential reading for anyone studying French colonial history.
About the Author
Martin Evans, University of Portsmouth.