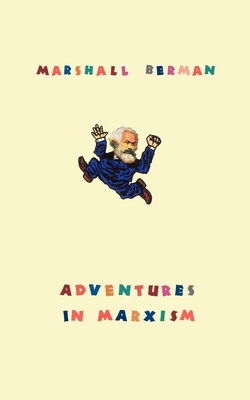 Adventures in Marxism (Paperback)
Verso, 9781859843093, 273pp.
Publication Date: January 17, 2001
Description
A new beginning for Marxism might just be on the horizon of a landscape despoiled by Soviet communism and a now wobbling world capitalism. The attention attracted by the 150th anniversary of The Communist Manifesto included laudatory references to Marx in venues as unexpected as The New York Times and The New Yorker. More predictably, the tributes in such publications focused on the strength of Marx as a critic of capital or a powerful wordsmith, rather than as an advocate of communism. But, if Marxism is to enjoy a rebirth in the coming century, appreciation needs to move beyond its value as a critical tool or a literary pleasure. The emancipatory potential of Marxism, its capacity to configure a world beyond the daily grind of selling one's labor to stay alive, will have to be established anew. No one has made a better start to this task than the esteemed critic and writer Marshall Berman. Berman first read The Communist Manifesto in the same week as Arthur Miller's Death of a Salesman while at high school. A few years later, now a student at Columbia University, he was handing out copies of Marx's 1844 Manuscripts, purchased for 50 cents each at the (Soviet) Four Continents Bookstore in New York, as holiday presents for friends and relatives. Here was the beginning of a lifelong engagement with Marxism that, as this volume demonstrates, has been both consistent and refreshing. In these pages are discussions of work on Marx and Marxism by Edmund Wilson, Jerrold Siegel, James Billington, Georg Lukcs, Irving Howe and Isaac Babel. They are brought together in a single embrace by Berman's spirited appreciation of Marxism as expressive, playful, sometimes even a little vulgar, but always an adventure.
About the Author
Marshall Berman is Distinguished Professor of Political Science at City College of New York and CCNY Graduate Center, where he teaches political theory and urban studies. He writes frequently for "The Nation" and "The Village Voice," and serves on the editorial board of "Dissent." He is the author of "The Politics of Authenticity"; "All That Is Solid Melts into Air"; and "On the Town."
Praise For Adventures in Marxism…
"I feel like I'm one of those people that you talk about whose lives have been adventures in Marxism. I'm fifty years old and since I spent my life as a construction worker raising a family, I'm at this stage still in college ... Your book was inspiring to me because it reminded me of why I made the sacrifice I did to get an education ... the sheer joy of learning about ideas and the hope that education can make some kind of difference. The great thing about your approach to Marx is that you show that theory and the world of ideas can be exciting and intellectually rich, but also relevant to all workers, blue collar or otherwise."—Personal letter to the author from Scott Smith, construction worker and student (Pittsburgh)

"[Marshall Berman] represents what's best in the Marxist tradition, which still has a chance of surviving the century of its catastrophic victories."—Christopher Hitchens

"Adventures in Marxism is a fine collection, a lovely addition to anybody's bookshelf. Marshall Berman is one of our liveliest and most generous interpreters of Marx. Vagabond and eclectic, to be sure, but always honest and brimming with ideas and romance. He can help us learn to create ourselves while we try to change the world."—The Nation

"I'd put Berman's slim, thoughtful book of essays into any enquiring hand to feel that Marx the thinker's future was assured."—London Review of Books
Advertisement