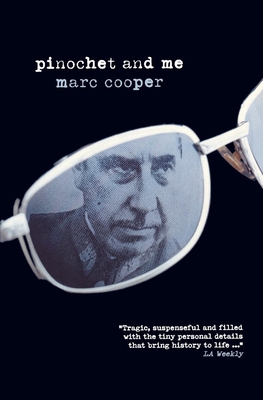 Pinochet and Me (Paperback)
Verso, 9781859843604, 158pp.
Publication Date: June 17, 2002
Description
The earthshaking news of October 1998 that General Pinochet had been arrested in Britain unleashed two years of international interest in the case and its ramifications for traveling tyrants the world over. But even after the General's return home, the media has ignored the more important story of how his detention lifted a stranglehold that had suffocated Chile's moral sensibility for a generation. Award-winning journalist Marc Cooper was a translator to President Allende until the coup of 1973. In this reflection on Chile and the role it has played in his life, he reconstructs the tense atmosphere of the final days of the Allende government, including his hiding and subsequent evacuation under armed UN protection. Twenty-five years later he returns and recounts, in vivid street-level reporting, a country that is a democracy in name only and a society that has been transfigured by one of the most radical, armed capitalist revolutions of our time. Yet, he argues, spasms of protest that seemed like the last rattle of the snake may still presage the crumbling of Chile's status quo as its people emerge from the long night of reaction to the cry of "Adios General
About the Author
Marc Cooper was a translator for President Salvador Allende at the time of the Chilean coup in 1973. His journalism has appeared in publications that include the New Yorker, Harper's and Rolling Stone. He is currently a contributing editor of the Nation magazine, and is the author of Roll Over Che Guevara: Travels of a Radical Reporter and Pinochet and Me.
Praise For Pinochet and Me…
"In writing from Chile, Marc Cooper vividly and masterfully evokes some of the darkest chapters of US Cold War policy. This book brings to life the compelling human history buried under three decades of official stories and distortions."—Warren Beatty

"Remembering Chile's past with passion and pain, and witnessing Chile's present with heart-breaking lucidity and irony, Marc Cooper offers us many roads into the surreal country that, incredibly, has produced both Salvador Allende and Augusto Pinochet."—Ariel Dorfman

"Democratic Chile was indispensable in the education of Marc Cooper. Now he redeems the debt by become indispensable for our education in democratic Chile."—Christopher Hitchens
Advertisement