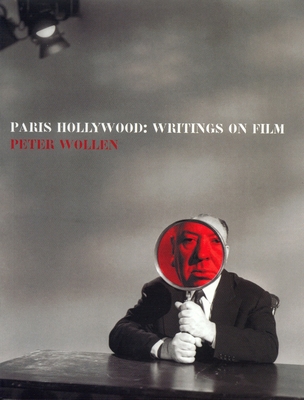 Paris Hollywood
Writings on Film
Paperback

* Individual store prices may vary.
Description
In this new collection of essays on film, all written over the last ten years, Peter Wollen explores an extraordinarily wide range of topics, stretching from an analysis of 'Time in Film and Video Art' to a study of 'Riff-Raff Realism' in British films. There are provocative discussions of the works of established auteur directors such as Howard Hawks and Alfred Hitchcock and of the film-making careers of such experimental movie-makers as William Burroughs and Viking Eggeling, the dadaist pioneer of abstract film. The collection also includes fascinating studies of a number of film classics, such as John Huston's Freud, Jean Renoir's Rules of the Game and Ridley Scott's Blade Runner.

Other essays deal with the relationship of film to the other arts, such as dance and architecture, and explore the interaction between film and anthropology. This is not a theoretical book but it is one that suggests many new approaches to thinking about film and many unexpected connections between film studies and the history of such strangely  related activities as espionage, psychoanalysis, Stalinism, love of speed and digital technology. Full of fascinating new insights, Peter Wollen's new book is based on the premise that there are no fixed ways of writing about film but, rather, a plethora of paths leading in very different directions, each contributing to a new understanding of the twentieth century's major art-form.
Verso, 9781859843918, 320pp.
Publication Date: November 17, 2002
About the Author
Peter Wollen was Chair of the Department of Film, Television and New Media at the University of California, Los Angeles. His other books include Paris/Hollywood: Writings on Film and Paris/Manhattan: Writings on Art.
or
Not Currently Available for Direct Purchase