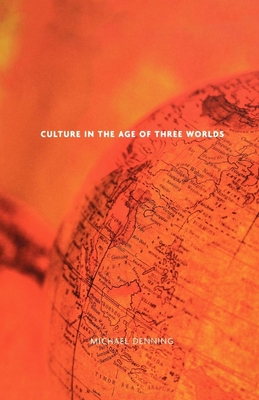 Culture in the Age of Three Worlds
Paperback

* Individual store prices may vary.
Description
Over the last half of the twentieth century, culture moved to the foreground of political and intellectual life. Suddenly everyone discovered that culture had been mass produced like Ford's cars; the masses had culture and culture had a mass. Culture was everywhere, no longer the property of the cultured or the cultivated. Radical social movements around the globe invented a politics of culture.

Culture In the Age of Three Worlds is a reflection on this cultural turn which was a fundamental aspect of the age of three worlds, that short half century between 1945 and 1989 when it was imagined that the world was divided into three—the capitalist first world, the communist second world, and the decolonizing third world. Recasting the legacies of British cultural studies and the radical traditions of the American studies movement in a global context, Michael Denning explores the political and intellectual battles over the meanings of culture, addresses the rise of a distinctive 'American ideology,' and charts the lineaments of the global cultures that emerged as three worlds gave way to one.
Verso, 9781859844496, 290pp.
Publication Date: February 17, 2004
About the Author
Michael Denning teaches American Studies at Yale University. He is the author of Mechanic Accents, Cover Stories, Culture in the Age of Three Worlds, and The Cultural Front.