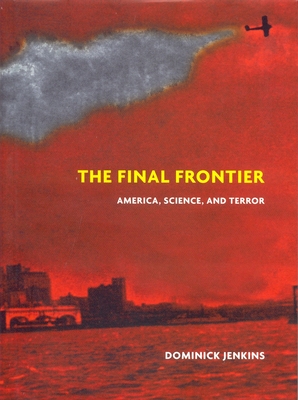 The Final Frontier
America, Science, and Terror
Hardcover

* Individual store prices may vary.
Description
In this highly original and provocative work, Dominick Jenkins provides a meticulously researched history of US weapons policy from the First World War to the present day. In the first part Jenkins shows how the US presidency and its advisers portrayed Americans as living on a new high-technology frontier, faced by a German outlaw whose chemical and air weapons would make it an ever greater threat. In so doing, they helped produce the very enemies they warned against, and raised the probability of further war and terror.

The comparisons Jenkins draws with the contemporary situation are clear and compelling: As with the German sinking of the Lusitania in 1915, the September 11 attacks are now being used to convince Americans to back the expansion of presidential power and a permanent war against rogue states armed with chemical, biological and nuclear weapons. But the history of the weapons laboratories underscores the danger. With the end of the Cold War, the opportunity for a long-term just peace may be lost, and the memory of that chance erased.
Praise For The Final Frontier: America, Science, and Terror…
"Dominick Jenkins's meticulous analysis of the events of ninety years ago is eerily relevant to the dangerous tensions between the United States of the twenty-first century and the Arab world."—Tam Dalyell

"Dominick Jenkins illuminates the lethal interface between science and war-making by reviewing the evolution of chemical weapons and airpower that implicates America in the emergence of mass terror in the prior century. Since September 11 the urgency of this challenge gives this book an extraordinary relevance, all the more so as its manner of overcoming the scourge of terrorism is so radically different than what American leaders have been doing beneath the banner of 'waging war against global terror.'"—Richard Falk

"Science, technology, the state, weapons of mass destruction, notions of the 'enemy': after September 11, this nexus needs debating more than ever. Jenkins's fine book delves deep into history to provoke one."—Donald Mackenzie
Verso, 9781859846827, 312pp.
Publication Date: November 17, 2002
About the Author
Dominick Jenkins has worked for Greenpeace, Friends of the Earth and the Campaign for Nuclear Disarmament. He is currently a researcher at the Department of History and Philosophy of Science, Cambridge University.
or
Not Currently Available for Direct Purchase