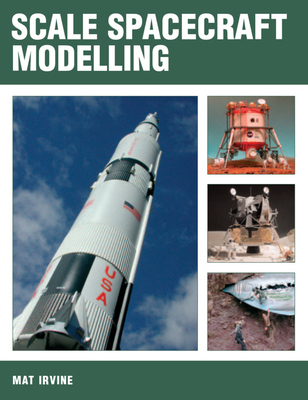 Scale Spacecraft Modelling (Paperback)
The Crowood Press UK, 9781861267740, 208pp.
Publication Date: February 1, 2007
* Individual store prices may vary.
Description
Rockets and spacecraft were among the very first models made as commercial kits, and although never as numerous as aircraft, ships or road vehicles, the many kits produced over the years provide a fascinating niche in the world of model-making. The build-ups in this book reflect the current situation with spacecraft modelling; although there are still a number of conventional all-plastic kits available, there is also a growing range that uses more specialist materials, especially resins. The book explains the various techniques required when dealing with these non-traditional materials. Scale Spacecraft Modelling also covers scratch building and adaptation, the techniques needed to make those pristine models really dirty to match the ones you see in the movies, and the design and construction of realist dioramas and settings.
About the Author
Mat Irvine is probably best-known for his work as a Technical Consultant and Visual Effects Designer who worked on television, primarily for the BBC, from the 1970s to the 1990s.  As a Technical Consultant, Irvine worked on shows such as The Sky at Night, Tomorrow's World and the original series of Robot Wars. As a Visual Effects Designer, Irvine worked on shows such as Rentaghost, Terry and June, Blake's 7, The Tripods, Edge of Darkness and To the Manor Born.  He is perhaps best known for his work on Doctor Who, for which he was a Visual Effects Designer, from the 1970s to the 1980s. He is credited with building the first K-9 prop for the program.  Nowadays, he makes appearances at sci-fi and Doctor Who conventions, often alongside K-9, which he still operates. He also organizes and runs regular models shows.
Praise For Scale Spacecraft Modelling…
Cybermodeler Online,May 2007
"This title has a wealth of information gathered from the experiences of a veteran space modeler. Many of the tips and techniques are valuable to other types of modeling as well. This is not a rehash of other modeling titles 'out there', this is great stuff and the subjects used in this title are contemporary, including the Atomic Models Mercury Capsule and Burt Rutan's SpaceShipOne. Definitely recommended!"

or
Not Currently Available for Direct Purchase