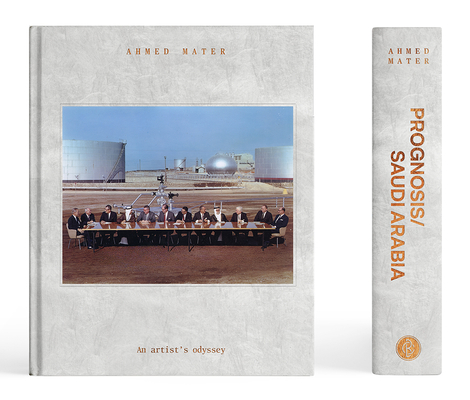 Prognosis/Saudi Arabia (Hardcover)
An Artist's Odyssey
Booth-Clibborn Editions, 9781861543875, 444pp.
Publication Date: February 23, 2021
* Individual store prices may vary.
Description
Saudi Arabia's leading artist unlocks the complexity of the modern Middle East through his extraordinary personal and historical archives

This richly illustrated and superbly designed book explores its author's life and work against the backdrop of 40 years of transformation and conflict across the Arabian Gulf and Islamic world. A doctor-turned-artist, Ahmed Mater has continually confronted his traditional context. Here, he explores Arab and Islamic society in an era of globalization and social upheaval to uncover the unofficial histories that have shaped the present. Mapping his life and work on a historical timeline, the book offers an unprecedented insight into changes forged by and in the Kingdom, and its significance in world religion, culture, and geopolitics. Celebrating 20 years of Mater's art-making, organizing, and activism, this book is not only a mid-career survey of an essential artist, it is an urgent prognosis of a society in dramatic transition.



About the Author
Gilles Kepel is one of the world's foremost political scientists and scholars specializing in the contemporary Middle East and Islam in relation to the West. He is professor at the Université Paris Sciences et Lettres and director of the Middle East and Mediterranean Chair at PSL, based at Ecole Normale Supérieure.