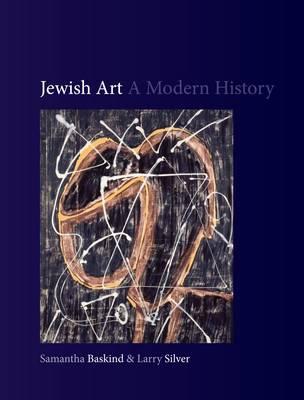 Jewish Art
A Modern History
Paperback

* Individual store prices may vary.
Description
Looking at the work of European artists including Moritz Daniel Oppenheim and Maurycy Gottlieb, Camille Pissarro and Marc Chagall, to those in the United States, such as Miriam Schapiro and Eva Hesse, Barnett Newman, and Archie Rand, as well as contemporary Israeli artists, Jewish Art: A Modern History provides a comprehensive, probing and lucid account of a complex subject. It is ideal for all general readers interested in the subject, and invaluable to students of Jewish art and history, as well as scholars in the field.
This lavishly illustrated volume, featuring numerous works published for the first time, offers a coherent discussion of the vexed question of what constitutes Jewish art today.
Praise For Jewish Art: A Modern History…
"Jewish Art accomplishes the impossible. A readable survey (for the general reader); a concise overview (perfect for class use), a theoretical critique (for the art historian as well as the Jewish Studies specialist). This volume makes the question of Jewish Art and the Jewish Artist central to its history, beginning with the questions of 'who' and 'what' and ending with the conflicts and confluences between Israeli and Diaspora Jewish culture. A must buy." — Sander L. Gilman, Emory University
— Sander L. Gilman
"Jewish Art: A Modern History is a beautiful book and an impressive achievement. Addressing what it means to make, or to witness, Jewish art, Baskind and Silver have compiled this most complete overview of those factors, which bind a historical trajectory to contemporary developments. It is both an accessible academic resource and a rich introduction for the interested reader, offering a history of both the social and personal conditions which have continued to generate art objects that reflect on Jewishness. The generous arc of balance, in its erudition and analysis, is bracing, making Jewish Art an important contribution to studies in art history."––Archie Rand
— Archie Rand
Reaktion Books, 9781861898029, 311pp.
Publication Date: June 15, 2011
About the Author
Samantha Baskind is associate professor of art history at Cleveland State University and specializes in modern American art and culture as well as twentieth-century Jewish art across borders. She is the author of Raphael Soyer and the Search for Modern Jewish Art (2004) and Encyclopedia of Jewish American Artists (2007), a College and Research Libraries Selected Reference Work, 2006-7. The Jewish Graphic Novel: Critical Approaches (co-edited with Ranen Omer-Sherman), was published in 2008. She served as editor for U.S. art for the 26-volume revised edition of the Encyclopedia Judaica. Recent articles have appeared in Art Criticism, American Art, Jewish Social Studies, and History of Photography.