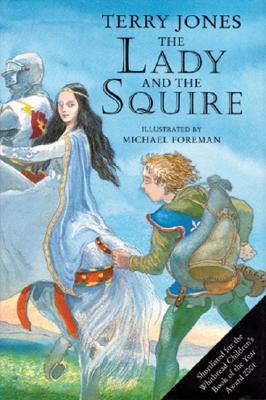 The Lady and the Squire (Hardcover)
Anova Books, 9781862054172, 304pp.
Publication Date: November 1, 2000
* Individual store prices may vary.
Description
Having left his village in 19th-century England—tired of learning Latin and digging ditches—Tom now finds himself in France employed as a squire to Henry, Duke of Lancaster. But Tom's job proves tedious, so when an encounter with the Man in Black presents an opportunity for escape, Tom again makes a dash for freedom. This time he is accompanied by the beautiful but troublesome Lady Emilia De Valois—and, of course, supported by his dear friend and ally Squire "Alan." Love is in the air as Tom continues his quest to become a knight in shining armor and to fulfill his dreams of tournaments won and distant lands traveled. But, as fortune would have it, Tom is called upon to use his talents to help the starving people of France and, with the giant Anton, is persuaded to make a detour to visit none other than Pope Innocent VI!
or
Not Currently Available for Direct Purchase