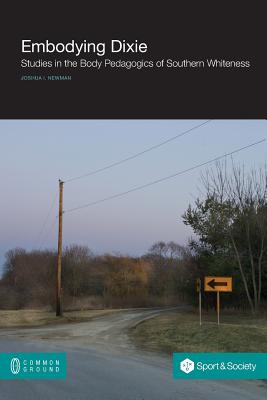 Embodying Dixie
Studies in the Body Pedagogics of Southern Whiteness
Paperback

* Individual store prices may vary.
Description
Embodying Dixie offers a critical exploration into how race-based identities are formed in and around the educative bodies of the US South. Using historiographic and ethnographic methods to analyze the pedagogies and practices at the University of Mississippi (more reverently known as 'Ole Miss'), the interrelated studies within this book bring into focus how transformational episodes such as the US Civil War, the Great Depression, World War II, Brown v. Board, and the Civil Rights Movement-as well as more recent events such as September 11, 2001 and Hurricane Katrina-have influenced the physical and social relations on the campus and beyond. This book canvases a university defined by a history of slavery, segregation, and exclusion; a university that has in recent years brought international notoriety for preserving symbols (i.e. the Confederate flag or the school sporting mascot, 'Colonel Reb'), practices (i.e. the 'Confederate Lawn Party' or songs of the Old South), and spaces (i.e. campus monuments) of the Confederate South. Through this detour deep into the heart of Dixie, we learn important lessons about citizenship, power, and politics in US cultural life. In sum, Embodying Dixie tells the story of an institution still wrestling with an exclusionary past on its way toward a more inclusive future.
Common Ground Publishing, 9781863357234, 370pp.
Publication Date: June 4, 2010