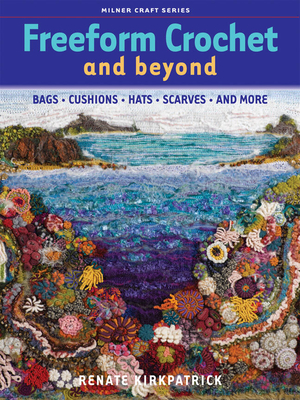 Freeform Crochet and Beyond
Bags, Cushions, Hats, Scarves and More (Milner Craft)
Paperback

* Individual store prices may vary.
Description
Most crochet books have you follow a pattern, make so-many stitches of such-and-such a kind, and arrive at a predictable result. In freeform (also known as scrumbling), it's anything goes: mix different stitches and yarns, trust your own creativity, and produce original works of amazing art Freeform Crochet and Beyond shows how to make various stitches and use them with simple templates, then add novelty patches, floral designs, stars, tassels, and other decorations. It also explains how to achieve special effects with felting, beading, and other techniques. For inspiration, a beautifully illustrated gallery section showcases spectacular bags, hats, scarves, shawls, and other items. Beginners and experienced crocheters alike will welcome this irresistible introduction to the fascinating possibilities of freeform.
Sally Milner Publishing, 9781863513852, 160pp.
Publication Date: September 1, 2008