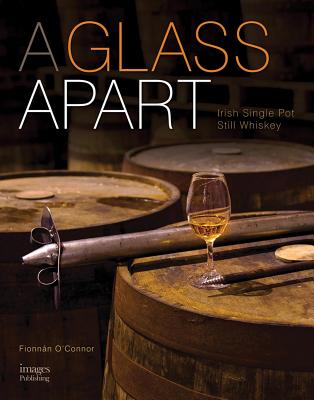 A Glass Apart
Irish Single Pot Still Whiskey
Hardcover

* Individual store prices may vary.
Description
- A Glass Apart is a complete guide to the profiles, production, history, and revival of Irish pot still whiskey- Beautifully illustrated work on the history and production of Ireland's national drink--of interest to casual drinkers and connoisseurs alikeAdored by the Victorians, forged by bootleggers, forgotten by the 50s and tragically tied to Ireland's ghost town landscape of disused distilleries, "single pot still" whiskey has had an almost romantic mystique for many world whiskeyphiles as the endangered sister of the single malt and the unsung spine of Ireland's own distilling heritage. Although once the most popularly esteemed whiskey in the record-keeping world, Ireland's history and politics resulted in the near annihilation of the national spirit and, by the 1980s, the full-bodied oils and gingery spices that first put both Ireland and whiskey itself at the top table of global drinks had been swept into the closet by marketed promises of super-smooth blending and easily palatable Irish charm. But that's all thankfully begun to change. Forget everything you were told about "light Irish" delicacy.After decades of outspoken adoration from critics, bloggers, global drammers and a few devoted Irish distillers, single pot still has at last sprung back from the casket of bartending curiosa and taken its rightful place among the most awarded spirits in contemporary distilling. A Glass Apart: Irish Pot Still Whiskey is an introduction and a love letter to the history, craft, and diversity of Ireland's re-awoken firewater phoenix that will delight both longtime tipplers and curious novices with a longer look at Ireland's most uniquely Irish whiskey.
Images Publishing Group, 9781864705492, 224pp.
Publication Date: November 19, 2015
or
Not Currently Available for Direct Purchase