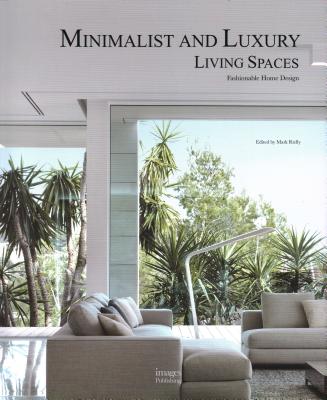 Minimalist and Luxury Living Spaces
Fashionable Home Design
Hardcover

* Individual store prices may vary.
Images Publishing Group, 9781864708011, 264pp.
Publication Date: November 14, 2018
About the Author
Mark Rielly is a renowned South African interior architect, known for creating rich, layered residential and leisure interiors across the globe. After studying architecture and working at SAOTA as a Project Architect for a number of years, his passion for interior design and for conceptualizing and articulating interior spaces, led to the creation of ARRCC interior design studio. Under his creative design leadership, ARRCC has gained a reputation as a growing international brand, creating some of the most exclusive interiors in London, New York, Paris, Moscow, Miami, Dubai, Ibiza, Geneva, Dakar, Sydney, Shenzhen and more. Mark's passion for art and design coupled with his relentless pursuit of perfection is at the core of his successful career. He inspires those around him and leads them to create exceptional, award winning interiors that capture a design language and an aesthetic that is distinctively dynamic and resists trends.