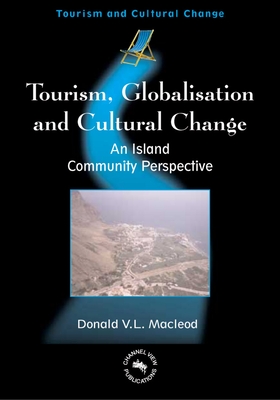 Tourism, Globalisation and Cultural Change (Hardcover)
An Island Community Perspective (Tourism and Cultural Change #2)
Channel View Publications, 9781873150726, 256pp.
Publication Date: May 14, 2004
* Individual store prices may vary.
Description
In what ways does tourism change the host community? This book offers original insights into the broad and deep influences of tourism, and places them within the historical context of globalisation. Intensive fieldwork spanning many years on a Canary Island has produced a rich portrayal of the community, examining the changes experienced in areas including their working lives, families, identities, local culture, values, attitudes, political structure and economic base. The tourists, predominantly independent, are also examined, and their unique impact analysed. The research emphasises the indigenous experience, and makes cross-cultural comparisons, especially with island communities. It employs the methods of sociocultural anthropology and includes the multidisciplinary findings of tourism studies: in doing so it is innovative and challenges standard understandings of the influence of specific types of tourism on small communities.
About the Author
Dr Donald Macleod is a Research Fellow and Director of Crichton Tourism Research Centre at the University of Glasgow. He has a D.Phil in Social Anthropology from the University of Oxford and has taught at the University of London and Macalester College in the USA. Dr Macleod has researched in the Canary Islands, the Caribbean and Scotland on issues concerning tourism, globalisation, development, cultural change and identity. He has published widely including the books Niche Tourism in Question (editor) and Tourists and Tourism (co-editor).
or
Not Currently Available for Direct Purchase