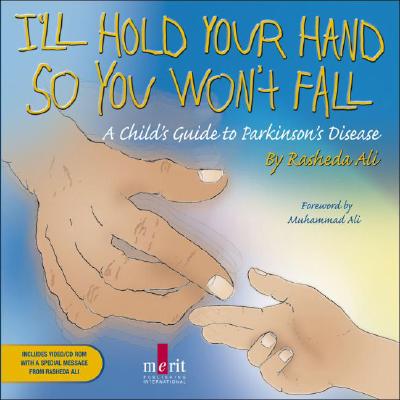 I'll Hold Your Hand So You Won't Fall (Hardcover)
A Child's Guide to Parkinson's Disease [With CD ROM]
Merit Publishing International, 9781873413135, 44pp.
Publication Date: January 1, 2010
* Individual store prices may vary.
Description
Inspired by her father's interaction with her children, Rasheda Ali wrote this book to address most commonly asked questions from children who may not understand why their loved ones with Parkinson's disease behave in certain ways. Written for adults to read to children, the book encourages dialogue through the use of colorful illustrations, situations depicting symptoms, and interactive questions. Medical facts are provided at the end of each page to help readers answer children's questions with greater ease and specific terms are explained in the margin on each page.What makes this book different from other books on Parkinson's disease is that as a tool to enable children to understand what is wrong with their loved one with PD, there is nothing in the marketplace quite like it. Te book will very likely become 'the' children's resource for information on Parkinson's disease.I'll Hold Your Hand So You Won't Fall: A Child's Guide to Parkinson's Diseaseis essential reading for children and families/caregivers with children that have relatives or loved ones suffering from Parkinson's.
or
Not Currently Available for Direct Purchase