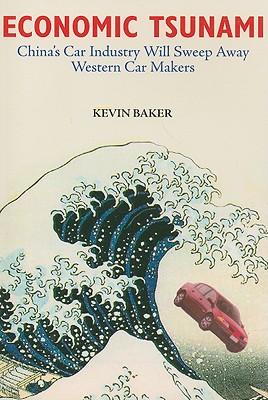 Economic Tsunami (Paperback)
China's Car Industry will Sweep Away Western Car Makers
Rosenberg Publishing, 9781877058561, 360pp.
Publication Date: August 1, 2007
* Individual store prices may vary.
Description
The motor vehicle manufacturing industry in many western countries has been faltering in recent years. And now, the car markets around the world are about to get hit by a large quantity of inexpensive quality new cars and car components, and the impact of those cars will be as sudden and as forceful as a tsunami. The surge of competition will be a result of the ever-accelerating development of Chinese motor vehicle manufacturers. These manufacturers were comparatively small and technologically inferior during the latter part of the 20th century, but in the new millennium, they have developed with surprising speed, doubling their output around every five years. In the very near future, they will not only be dominant in China, but will also be a major player on the world stage.This book presents research into the development of car industry infrastructure in China and the implications of the increasing efficiency of its auto manufacturing industries, in particular the impact of the Chinese industry on the manufacturing industry and markets in western countries. The author has held senior positions in Chinese universities from Shanghai to Chengdu over the past fourteen years, and as part of his duties has supervised over a hundred postgraduate students completing dissertations on management and economics, including research into varied aspects of the car industry. Drawing on that experience, he has developed the thesis that an influx of inexpensive quality cars and car components will soon transform the world car making industry, just as a flood of inexpensive quality motorcycles brought about the virtual demise of Western motorcycle manufacturers a generation ago.
or
Not Currently Available for Direct Purchase