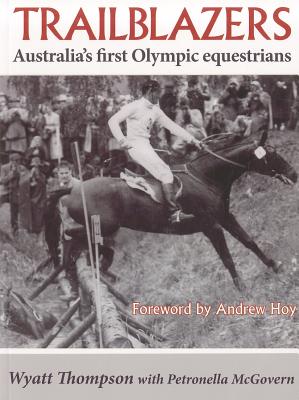 Trailblazers (Paperback)
Australia's First Olympic Equestrians
Rosenberg Publishing, 9781877058639, 208pp.
Publication Date: February 1, 2008
* Individual store prices may vary.
Description
Trailblazers is the story of the first Australians to compete at an international level in equestrian events. While Australia now excels in the sport, in 1955 the country was focused on rough riding and polo with little exposure to classical riding. The six men selected for the 1956 Olympic Games had just 14 months to perfect their skills on the English show circuit. They had never competed in a three-day event, didn't understand dressage, and had little experience of Olympic-style showjumping. They were battling against numerous odds. Their horses were struck down by equine flu. They had to buy and train new horses in less than a year. Their first event was badminton - the qualifier for the Olympics. At the Olympics, they competed in one of the most difficult cross country courses in history and stunned the world by going into contention for a medal. They blazed a trail for the Rome Olympic team and set the course for the future of F�©d�©ration Equestre International / International Equestrian Federation events in Australia. Author Wyatt (Bunty) Thompson is the last surviving member of the first Australian Olympic equestrians. He tells a tale of determination with the resilient Australian spirit - of setbacks, tragedy, and triumph.
or
Not Currently Available for Direct Purchase