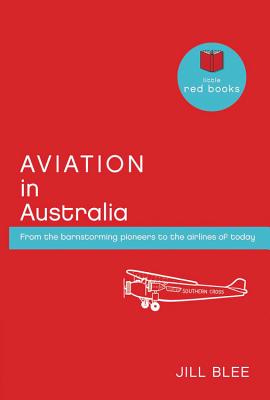 Aviation in Australia (Hardcover)
From the barnstorming pioneers to the airlines of today (Little Red Books)
Exisle Publishing, 9781877437052, 96pp.
Publication Date: August 15, 2015
* Individual store prices may vary.
Description
When the first hot-air balloons took to the air, the quest to build machines that could carry people safely across the skies captured the imagination of the world. It triggered a surge of daring and ingenuity that saw technological barriers tumble, and by World War One, man was using aeroplanes in combat. Among these young men in their flying machines were Australians Richard Williams, Hudson Fysh, Ross and Keith Smith, Bert Hinkler and Charles Kingsford Smith, who would all become household names on their return home. From becoming the 'father of the RAAF' to winning the inaugural London to Australia air race, from founding Qantas to being the first to cross the Pacific Ocean, these were some of the men who placed Australia at the forefront of the aviation industry. AVIATION IN AUSTRALIA tells their stories but also looks at more recent events that have seen the demise of icons such as Ansett and the rise of new players in this most competitive of industries. This book is part of Exisle Publishing's Little Red Books series. Every title in the Little Red Books series provides an overview of key events, people or places in Australian history. They cover the essentials, bringing the reader up to speed on the most important, fascinating or intriguing facts. Appealing to everyone from students to pensioners who've always wanted to "know a bit about that", they're an essential part of every Australian bookshelf.
About the Author
Jill Blee is the author of novels and histories, including three titles in Exisle's well-respected Little Red Books series. Jill Blee is a past chairperson of Ballarat Writers and a board member of the Ballarat Mechanics' Institute and the Victorian Writers' Centre. Before returning to Victoria in 1999 she was actively involved for many years in the activities of the New South Wales Writing Centre and the New South Wales Ice Skating Association.
or
Not Currently Available for Direct Purchase