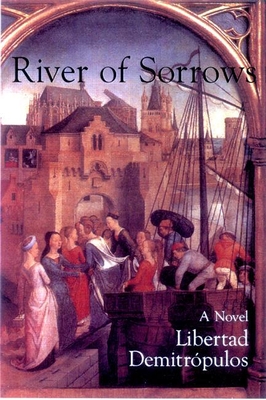 River of Sorrows (Secret Weavers #14) (Paperback)
White Pine Press (NY), 9781877727887, 147pp.
Publication Date: October 1, 2000
* Individual store prices may vary.
Description
Set during the 16th century tumult of exploration and first settlements along the Parana River in Argentina, River of Sorrows, based on actual events, is told by people marginalized and usually invisible in history. Mestizo soldier Blas de Acuna's great unrequited love for the firey Maria Muratore prompts him to tell the story of Maria's amazing exploits, but it's not Blas but his second wife who insures that Maria is not forgotten by history. By constantly retelling the story, she creates a larger-than-life image that embraces all the women who kept the settlements alive, propped up the men and put loaded guns in their hands, and became the collective memory of a nation that, 450 years later, would be home to the Mothers of the Plaza de Mayo. Demitropulos Libertad, who died in July of 1998, is widely recognized as one of the finest Argentine writers of the twentieth century. Of her seven novels, River of Sorrows is the most acclaimed. Mary G. Berg's translations of Latin American writers have been widely published. She teaches at Harvard University.