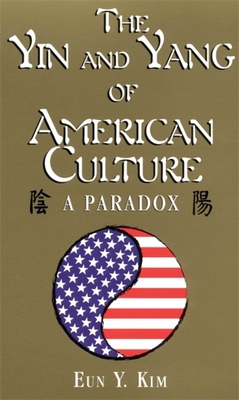 The Yin and Yang of American Culture (Paperback)
A Paradox
Nicholas Brealey, 9781877864858, 228pp.
Publication Date: June 1, 2001
* Individual store prices may vary.
Description
Based on over thirty years of conversations and interactions with Americans and Asians, Korean American Eun Kim presents American virtues and vices from an Asian perspective, using the ancient Asian concepts of yin and yang, which coexist in everything and complete each other to maintain cosmic harmony. In this way, Kim draws us to look at the yang (light) mirror of American vices and the yin (dark) mirror or American virtues. Examples of the virtues she discusses are generosity, competitive spirit, openness, and volunteerism. Some of the vices she explores are insistence on rights, refusal to grow up, arrogance, and tolerance of violence. In her fifty entries, the author describes and illustrates an American value and provides an Asian perspective on it as well as what she believes to be the dangers and opportunities inherent to each value. She uses personal experience, anecdotes and quotes from Asians and Americans both famous and unknown, historical background, general wisdom, and proverbs to enrich her writing. Eun Kim straddles two cultures, her Asian homeland and her adopted country, the United States. This is a highly personal and readable book, with insights that may make the American reader squirm uncomfortably in one paragraph and glow with pride in the next.
About the Author
Dr. Eun Y. Kim is president of CEO International, an international management consulting firm based in Austin, Texas. Kim has worked in the U.S. and Asia as a management and communications consultant for many years and is the author of seven books and numerous articles on business and cross-cultural communication.
or
Not Currently Available for Direct Purchase