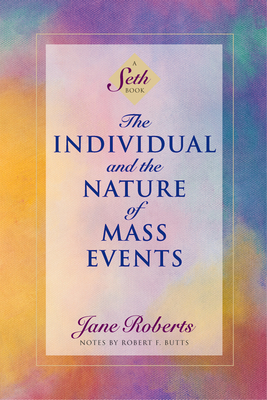 The Individual and the Nature of Mass Events (Paperback)
A Seth Book
Amber-Allen Publishing, 9781878424211, 336pp.
Publication Date: November 2, 1995
* Individual store prices may vary.
Description
Speaking exclusively through Jane Roberts, Seth has repeatedly stressed the concept that we create our own reality according to our individual beliefs. But how do our realities merge and combine to form mass reactions such as the overthrow of governments, the birth of a new religion, wars, epidemics, earthquakes, and new periods of art, architecture, and technology? In this pioneering work, Seth explores the connection between personal beliefs and world events. He pinpoints the unconscious — and often negative — beliefs pervading science and religion, medicine and mythology, and offers thought-provoking reflections on Darwinism, Freudianism, religions, cults, and medical beliefs.
About the Author
Jane Roberts (May 8, 1929 – September 5, 1984) grew up in Saratoga Springs, New York where she attended Skidmore College. Jane was a prolific writer in a variety of genres including poetry, short stories, children's literature, fiction, and non-fiction. Her international bestselling non-fiction books include Seth Speaks and The Nature of Personal Reality. Her enormously popular novels include The Education of Oversoul Seven, The Further Education of Oversoul Seven, and Oversoul Seven and the Museum of Time (now published as The Oversoul Seven Trilogy). Yale University Library maintains a collection of Jane's writings, journals, poetry, and audio and video recordings that were donated after her death by her husband, Robert F. Butts.