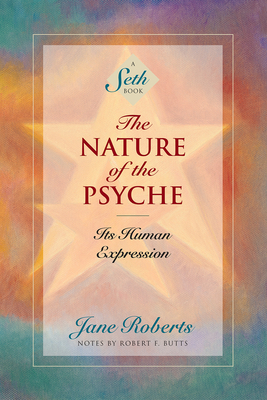 The Nature of the Psyche (Paperback)
Its Human Expression
Amber-Allen Publishing, 9781878424228, 256pp.
Publication Date: February 29, 1996
* Individual store prices may vary.
Description
Seth, speaking exclusively through Jane Roberts, reveals a startling new concept of self, answering questions about the secret language of love, human sexuality, the real origins and incredible powers of dreams, and how we choose our physical death — sometimes years in advance. For the first time Seth explains: Why love is the basic language from which all others spring; the bisexual nature of humanity and its biological and spiritual importance; the true basis of homosexuality and lesbianism — along with their private and social effects; the benefits of recalling our dreams and consciously participating in them; how dreams can prevent chronic illnesses by providing important therapeutic information; simple exercises you can do to expand your awareness of the deeper portions of your psyche and stretch your abilities to their fullest potential.
About the Author
Jane Roberts (May 8, 1929 – September 5, 1984) grew up in Saratoga Springs, New York where she attended Skidmore College. Jane was a prolific writer in a variety of genres including poetry, short stories, children's literature, fiction, and non-fiction. Her international bestselling non-fiction books include Seth Speaks and The Nature of Personal Reality. Her enormously popular novels include The Education of Oversoul Seven, The Further Education of Oversoul Seven, and Oversoul Seven and the Museum of Time (now published as The Oversoul Seven Trilogy). Yale University Library maintains a collection of Jane's writings, journals, poetry, and audio and video recordings that were donated after her death by her husband, Robert F. Butts.