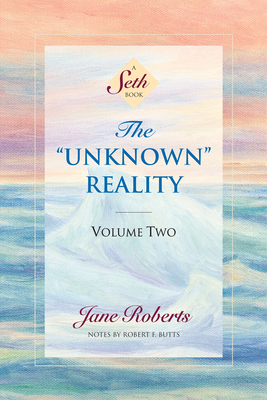 The Unknown Reality, Volume Two (Paperback)
A Seth Book
Amber-Allen Publishing, 9781878424266, 576pp.
Publication Date: January 28, 1997
* Individual store prices may vary.
Description
In this second volume of The "Unknown" Reality, Seth radically expands our conceptions of "self," by showing us that the human personality is literally infinite in its scope and potential. He discloses precisely how probable realities combine to create our waking lives, and how our "higher selves" make decisions regarding our everyday existence. In a far-reaching exploration of the dynamics of desire and free will, he asserts that each atom, molecule, and cell has its own consciousness and powers of choice. With humor and simple analogies, Seth leads us beyond our ordinary level of awareness into a spectacular discovery of the multidimensional nature of the self
About the Author
Jane Roberts (May 8, 1929 – September 5, 1984) grew up in Saratoga Springs, New York where she attended Skidmore College. Jane was a prolific writer in a variety of genres including poetry, short stories, children's literature, fiction, and non-fiction. Her international bestselling non-fiction books include Seth Speaks and The Nature of Personal Reality. Her enormously popular novels include The Education of Oversoul Seven, The Further Education of Oversoul Seven, and Oversoul Seven and the Museum of Time (now published as The Oversoul Seven Trilogy). Yale University Library maintains a collection of Jane's writings, journals, poetry, and audio and video recordings that were donated after her death by her husband, Robert F. Butts.