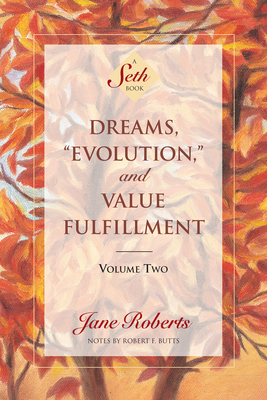 Dreams, Evolution, and Value Fulfillment, Volume Two (Paperback)
A Seth Book
Amber-Allen Publishing, 9781878424280, 272pp.
Publication Date: July 8, 1997
Other Editions of This Title:
Paperback (6/19/1997)
Mass Market Paperback (9/1/1989)
* Individual store prices may vary.
Description
In the first volume of Dreams, "Evolution," and Value Fulfillment, Seth presented an indepth picture of the origin of all life — from the inner dream world to the vast display of material creation. Here, in Volume Two, Seth continues his explanation of the physical world as an ongoing self-creation — a direct and intentional outgrowth of the wisdom of the life forms that inhabit it, including humanity. He expands upon his vision of a thoroughly animate universe, where virtually every possibility not only exists, but is constantly encouraged to achieve its highest potential.
About the Author
Jane Roberts (May 8, 1929 – September 5, 1984) grew up in Saratoga Springs, New York where she attended Skidmore College. Jane was a prolific writer in a variety of genres including poetry, short stories, children's literature, fiction, and non-fiction. Her international bestselling non-fiction books include Seth Speaks and The Nature of Personal Reality. Her enormously popular novels include The Education of Oversoul Seven, The Further Education of Oversoul Seven, and Oversoul Seven and the Museum of Time (now published as The Oversoul Seven Trilogy). Yale University Library maintains a collection of Jane's writings, journals, poetry, and audio and video recordings that were donated after her death by her husband, Robert F. Butts.