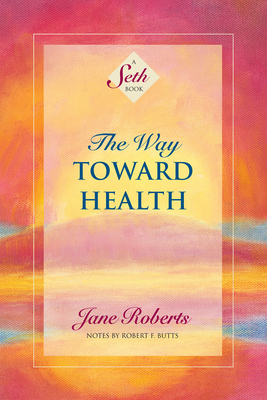 The Way Toward Health (Paperback)
A Seth Book
Amber-Allen Publishing, 9781878424303, 392pp.
Publication Date: November 24, 1997
* Individual store prices may vary.
Description
In September 1984, the voice that had spoken for one of the most profound and prolific metaphysical teachers of the 20th century fell silent. Seth, the entity who described himself as an "energy personality essence no longer focused in physical matter," had spoken exclusively through Jane Roberts since 1963. During the long illness that led to her death, Jane continued to channel Seth from her hospital bed, but this final work was left unfinished. Now, in The Way Toward Health, Jane's husband, Robert Butts, shares with us the intimate story of Jane's final days, and the exquisite teachings that Seth gave during that time.
About the Author
Jane Roberts (May 8, 1929 – September 5, 1984) grew up in Saratoga Springs, New York where she attended Skidmore College. Jane was a prolific writer in a variety of genres including poetry, short stories, children's literature, fiction, and non-fiction. Her international bestselling non-fiction books include Seth Speaks and The Nature of Personal Reality. Her enormously popular novels include The Education of Oversoul Seven, The Further Education of Oversoul Seven, and Oversoul Seven and the Museum of Time (now published as The Oversoul Seven Trilogy). Yale University Library maintains a collection of Jane's writings, journals, poetry, and audio and video recordings that were donated after her death by her husband, Robert F. Butts.
or
Not Currently Available for Direct Purchase