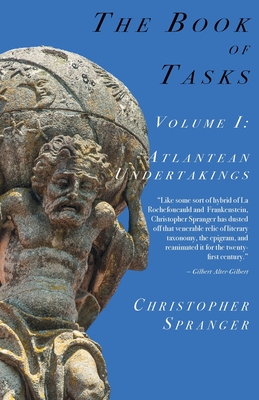 The Book of Tasks
Paperback

* Individual store prices may vary.
Description
There are incompletable tasks. Tasks which are either impossible to accomplish or impossible to comprehend. Such tasks allow one neither the illusion nor the distraction nor the escape of what is styled "success." On the contrary, the unperceived glory of perpetual failure is their sole promise. Far from whetting the appetite for worldly enterprise, tasks of this sort exercise a stunning and bewildering effect on the will, plunging it into a perplexity which borders on vertigo. Did it puff and pant before in frenzied pursuit of some hallucinated prize? Now look as, crawling to a halt, it sinks, as if seized with paralysis, into that luminous quiescence which hitherto eluded it . . . When the will is quelled, the muscles go slack, and when the muscles go slack, the mind kicks into gear; then, on the ruins of volition, perspicacity erects itself. So the servitude to action ends, and the heroism of introspection begins.
Coyote Arts LLC, 9781878580047, 150pp.
Publication Date: June 14, 2022