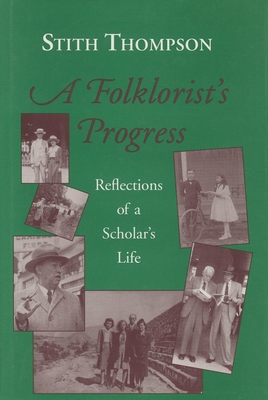 A Folkloristas Progress (Hardcover)
Reflections of a Scholaras Life (Special Publications of the Folklore Institute)
Indiana University Press, 9781879407091, 353pp.
Publication Date: November 1, 1996
* Individual store prices may vary.
Description
Stith Thompson (1885-1976), often called the father of U.S. folklore, completed A Folklorist's Progress in 1956. This reflection on his life leads the reader on a journey from his birthplace in Kentucky to the universities of Wisconsin, Harvard, California, Texas, and finally Indiana University. Throughout his career he interacted with scholars throughout the world. His life story reveals his influence on the direction of American folklore scholarship in this century. His influence moved the study of folklore from a romantic approach to a "scientific" approach. He helped establish folklore on firm academic footing. One of the most important results of his research efforts is the now classic Motif-Index of Folklore-Literature.
This published edition of A Folklorist's Progress is enhanced with photographs and facsimiles, excerpts from his wife Louise Thompson's travel diaries, and glosses identifying the main accomplishments of some fifty folklorists and kindred scholars mentioned in the text.