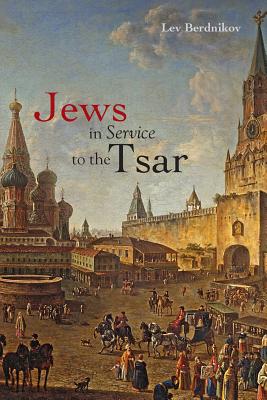 Jews in Service to the Tsar
Paperback

* Individual store prices may vary.
Description
Benjamin Disraeli advised, "Read no history: nothing but biography, for that is life without theory." With Jews in Service to the Tsar, Lev Berdnikov offers us 28 biographies spanning five centuries of Russian Jewish history, and each portrait opens a new window onto the history of Eastern Europe's Jews, illuminating dark corners and challenging widely-held conceptions about the role of Jews in Russian history.
The 28 individuals profiled in these pages are bound by a single thread: each served a Russian tsar, emperor, or empress sometime between the fifteenth and nineteenth centuries. Beyond that, they were an exceptionally diverse lot - in addition to businessmen, diplomats, scholars, and doctors, there was a police chief, one of Russia's most effective ministers of finance, and two very different "court jesters." Taken together, their influence on the course of Russian history was profound.
Berdnikov's book, which has enjoyed considerable popularity in Russia, has been called "a weighty document of historical truth," and been acclaimed for its "calm impartiality," for the "sincerity of the author's voice," and for the depth and breadth of Berdnikov's research into archives and other historical sources that have only recently become accessible.
Russian Information Services, Inc., 9781880100653, 290pp.
Publication Date: December 1, 2011