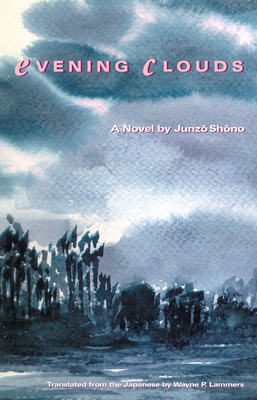 Evening Clouds (Rock Spring Collection of Japanese Literature) (Paperback)
Stone Bridge Press, 9781880656488, 222pp.
Publication Date: June 1, 2000
* Individual store prices may vary.
Description
A family moves into a new home on a windswept hilltop in suburban Tokyo. Around them is the sky, forests, farms. But the developers are coming, and the children are growing up. There are meals, quandaries, conversations... Junzo Shono's portrait of this family's daily life has the resonant power of fine photography, where the most minute details suggest a changing, unforgiving universe. Shono is the absolute master of this "snapshot" genre, and this is his most celebrated work. A quiet yet sumptuous book for readers weary of action and attitude.
About the Author
Junzo Shono was born in 1921 and lives in Kawasaki, Japan. Has won numerous literary awards, including the Yomiuri Prize for Evening Clouds. Raised in Japan, Wayne P. Lammers ( Ph.D. in Japanese) taught at the university level. He was translation editor for Mangajin and is considered one of the finest translators of Japanese literature today.
or
Not Currently Available for Direct Purchase