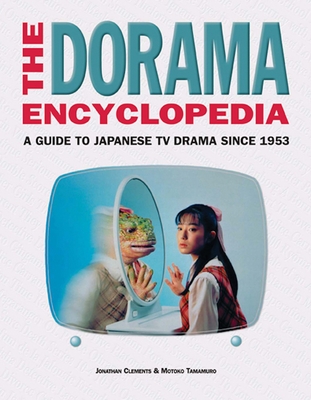 The Dorama Encyclopedia (Paperback)
A Guide to Japanese TV Drama Since 1953
Stone Bridge Press, 9781880656815, 441pp.
Publication Date: November 1, 2003
* Individual store prices may vary.
Description
Deeply connected to Japanese anime, manga, music, and film is . . . Japanese TV. This encyclopedic survey of the next cultural tsunami to hit America has over one thousand entries--including production data, synopses, and commentaries--on everything from rubber-monster shows to samurai drama, from crime to horror, unlocking an entire culture's pop history as never before. Over one hundred fifty of these shows have been broadcast on American TV, and more will follow, perhaps even such oddball fare as a Japanese "The Practice" and "Geisha Detective." Indexed, with resources for fans, couch potatoes, and researchers.
Jonathan Clements is contributing editor to Newtype USA Magazine and coauthor of The Anime Encyclopedia.
Motoko Tamamuro is an art historian and contributor to Manga Max.
About the Author
Jonathan Clements is the former editor of Manga Max magazine, and the translator of dozens of anime, including Samurai Gold, Slow Step and Plastic Little. He has been awarded the Japan Festival Award for outstanding contributions to the understanding of Japanese culture.
or
Not Currently Available for Direct Purchase