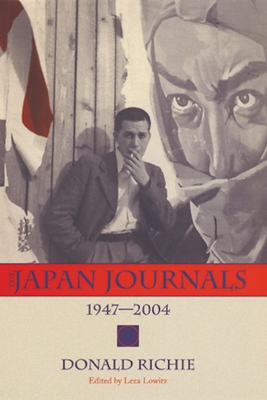 The Japan Journals
1947-2004
Paperback

* Individual store prices may vary.
Description
"Richie should be designated a living national treasure."--Library Journal
Wonderfully evocative and full of humor... honest, introspective, and often poignant.--New York Times
No one has written with more concentration about the peculiar quality of exile enjoyed by the gaijin, the foreigner in Japan.--London Review of Books
To read The Donald Richie Reader and The Japan Journals] is like diving for pearls. Dip into any part of them and you will surely find treasures about the cinema, literature, traveling, writing. The passages are evocative, erotic, playful, and often profound.--Japanese Language and Literature
Donald Richie has been observing and writing about Japan from the moment he arrived on New Year's Eve, 1946. Detailing his life, his lovers, and his ideas on matters high and low, The Japan Journals is a record of both a nation and an evolving expatriate sensibility. As Japan modernizes and as the author ages, the tone grows elegiac, and The Japan Journals--now in paperback after the critically acclaimed hardcover edition--becomes a bittersweet chronicle of a complicated life well lived and captivatingly told.
Donald Richie, the eminent film historian, novelist, and essayist, still lives in Tokyo.
Stone Bridge Press, 9781880656976, 494pp.
Publication Date: September 1, 2005
About the Author
Donald Richie has been writing about Japan for over 50 years from his base in Tokyo and is the author of over 40 books and hundreds of essays and reviews. He is widely admired for his incisive film studies on Ozu and Kurosawa, and for his stylish and incisive observations on Japanese culture. Leza Lowitz is an award-winning writer and translator, and Director of Sun and Moon Yoga Studio in Tokyo.
or
Not Currently Available for Direct Purchase