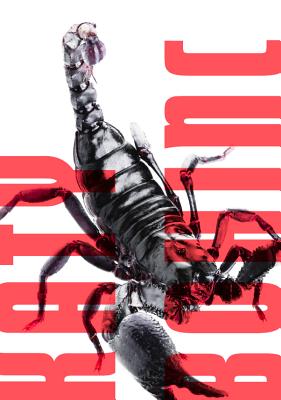 Scorpio (Paperback)
Miami University Press, 9781881163633, 71pp.
Publication Date: October 23, 2018
* Individual store prices may vary.
Description
Poetry. SCORPIO's poems are at turns dramatic and mundane as a lust-filled pop song. They take us back to the poet's youth in suburban Ohio and move forward through the economic collapse of 2008 into a present where democracy often seems at risk. One poem hopes that a "SWOLLEN HEART" will "BURN BRIGHTER THAN THIS" while declaring that "MONOGAMY IS LIKE MARXISM" because "IT EXISTS BEST ON PAPER." Another is white hot with the memory of rape while still another explores the simple social awkwardness of a houseguest asking for a towel. Author of the celebrated DEAR ALAIN (Tender Buttons Press, 2014), letters about love, poetry, and philosophy addressed to French philosopher Alain Badiou, Bohinc employs a variety of prose and verse forms to write about eros colliding with ego as all our explanations fail. Much as the scorpion is the ultimate survivor, these poems confront the damage done to us but do not succumb to it, naming Love, personal and abstract, as its remedy. "SCORPIO comes on fast, like a speeding star sent out from a galaxy that is both very far away and deeply here on earth, close with real things. In these poems, Bohinc relentlessly describes in pulsing and various tones a reality where loneliness is impossible and the mistakes of our age can be corrected with an instinctual elixir, where the pressures of society can be alleviated with a sweet internal and holy rage. This book is the essence of poetry: it's necessary, everchanging, and ferocious."--Dorothea Lasky "Scorpios remember pain and ache for a line break. They are harsh enough on themselves to think they are caged personas that mimic what they most pity. Bohinc realizes words are mere lies, yet she maneuvers them hauntingly to fight the demons of the night in order to retrieve a vocabulary for poems as intense and as necessary as water and communism."--Maged Zaher "'Because I go to so many / bullshit meetings all day long, ' writes Katy Bohinc, 'I want / a literary song.' This is a book of love songs and songs of despair. It takes place in bad times like these. True to the title, many of SCORPIO's best poems are also its scariest."--Ariana Reines.