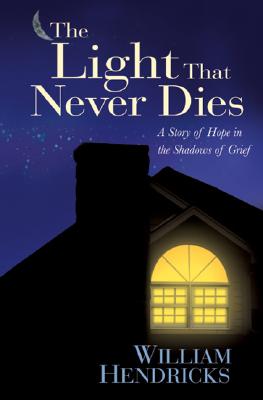 The Light That Never Dies: A Story of Hope in the Shadows of Grief (Paperback)
A Story of Hope in the Shadows of Grief
Northfield Press, 9781881273691, 175pp.
Publication Date: February 1, 2005
Description
"I cannot remember the last time I was moved as deeply by a book . . . I will never look at human suffering the same way.""
" Peggy Wehmeyer, host, "The World Vision Report," former religion correspondent, ABC News
In the prime of his life, William Hendricks lost his wife to breast cancer. Yet he could say, "Give thanks to the Lord, for He is good." In a warm, gentle style, Bill shares God's goodness and how it manifests itself in a variety of ways, including deeply personal pain.

"A powerful book more about life than death . . . I encourage you not to miss the journey.""
" Kathy Peel, author, and contributing editor, "Family Circle "magazine
" This book was] forged in the furnace of adversity. The power and light that will lift your soul from this book merge the rare combination of intellectual honesty and clear theological thinking poured through a broken heart. You'll be glad you read it.""
" Chip Ingram, teaching pastor, Living on the Edge radio
" If you are in the midst of a trial or are desperately in need of hope, this is a must read.""
" Mario Zandstra, president and CEO, Pine Cove Camps
About the Author
WILLIAM D. HENDRICKS Bill Hendricks is President of The Giftedness Center, a Dallas-based consulting firm specializing in organizational effectiveness and individual career guidance. He is the author or coauthor of twenty books, including "Your Work Matters to God, Living by the Book," and "The Power of Uniqueness." He has written for numerous publications and shares his thoughts regularly at www.BillHendricks.net. Bill holds an undergraduate degree in English from Harvard University, a master of science in mass communications from Boston University, and a master of arts in biblical studies from Dallas Theological Seminary. He is the proud father of three grown daughters by his late wife, Nancy, and is now re-married to Lynn Turpin Hendricks.
Advertisement