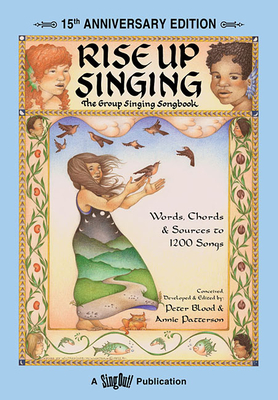 Rise Up Singing (Spiral)
Hal Leonard Publishing Corporation, 9781881322122, 290pp.
Publication Date: December 1, 2004
* Individual store prices may vary.
Description
(Vocal). The most popular folk songbook of all time Words, chords and sources to 1200 songs designed for group singing anywhere, anytime Includes illustrations and an introduction by Pete Seeger. Songs include: Amazing Grace * Desperado * Let It Be * My Favorite Things * The Rose * hundreds more. Spiral-bound.
About the Author
Peter Blood and Annie Patterson have over 25 years of experience in song-leading at conferences and gatherings using "Rise Up Singing" throughout the United States, Canada, and Australia. They both live in Cheney, Pennsylvania.