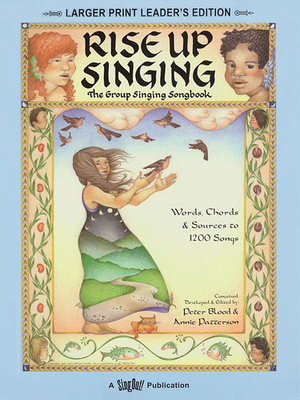 Rise Up Singing (Spiral)
The Group Singing Songbook
Hal Leonard Publishing Corporation, 9781881322146, 281pp.
Publication Date: February 1, 2005
* Individual store prices may vary.
Description
(Vocal). Words, chords and sources to 1200 songs for group singing anywhere, anytime Includes illustrations and an introduction by Pete Seeger. Songs include: Amazing Grace * Desperado * Let It Be * My Favorite Things * The Rose * hundreds more. Spiral bound.
About the Author
Peter Blood and Annie Patterson have more than 25 years of experience in song-leading at conferences and gatherings using "Rise Up Singing" throughout the United States, Canada, and Australia. They both live in Cheney, Pennsylvania.